Bert Seager – Requited
We are proud to announce the release of Bert Seager's 5th cd on Invisible Music Records, "Requited". Click the thumbnail below for more information.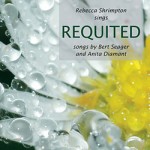 Bert Seager has an upcoming CD release concert at The Regatta Bar in Boston on June 4, 2008.
Click here for more info and to purchase tickets.